Here's How I'm Getting Rid of Acne Scars with Banish!
Scroll to the bottom to see before and after pics.
If you're like me, and perpetually dealing with breakouts that come and go, but leave scars that seem like they never want to heal, you're going to want to hear about my newest discovery!  When I stumbled across cruelty free beauty brand, Banish Skincare, and specifically the Banisher 2.0, I was intrigued! I have had cystic acne my entire adult life, and although I have found ways to significantly reduce the acne (see my previous posts for more on that), it seems like the acne scars are even harder to get rid of.
I've tried professional micro-needling, and it makes a difference, but you have to do several sessions to see results, and it's so expensive. It's not something I can fit into my budget right now. Micro-needling works by making tiny micro-tears in your skin. That signals your body to start making repairs, which then heals the acne scars. The added benefit is that when you put a serum on your skin after micro-needling, it can go deeper and work more effectively. You can do micro-needling at home, but it can be dangerous if you use needles that are too long, or if you don't use the needles properly.
When I stumbled across cruelty free beauty brand, Banish Skincare, and specifically the Banisher 2.0, I was intrigued! Please check out the founder, Daisy's story and check out her YouTube channel to see her before and afters, and to get a vibe for the brand. There are also a ton of before/afters on the website that really got me excited about the brand.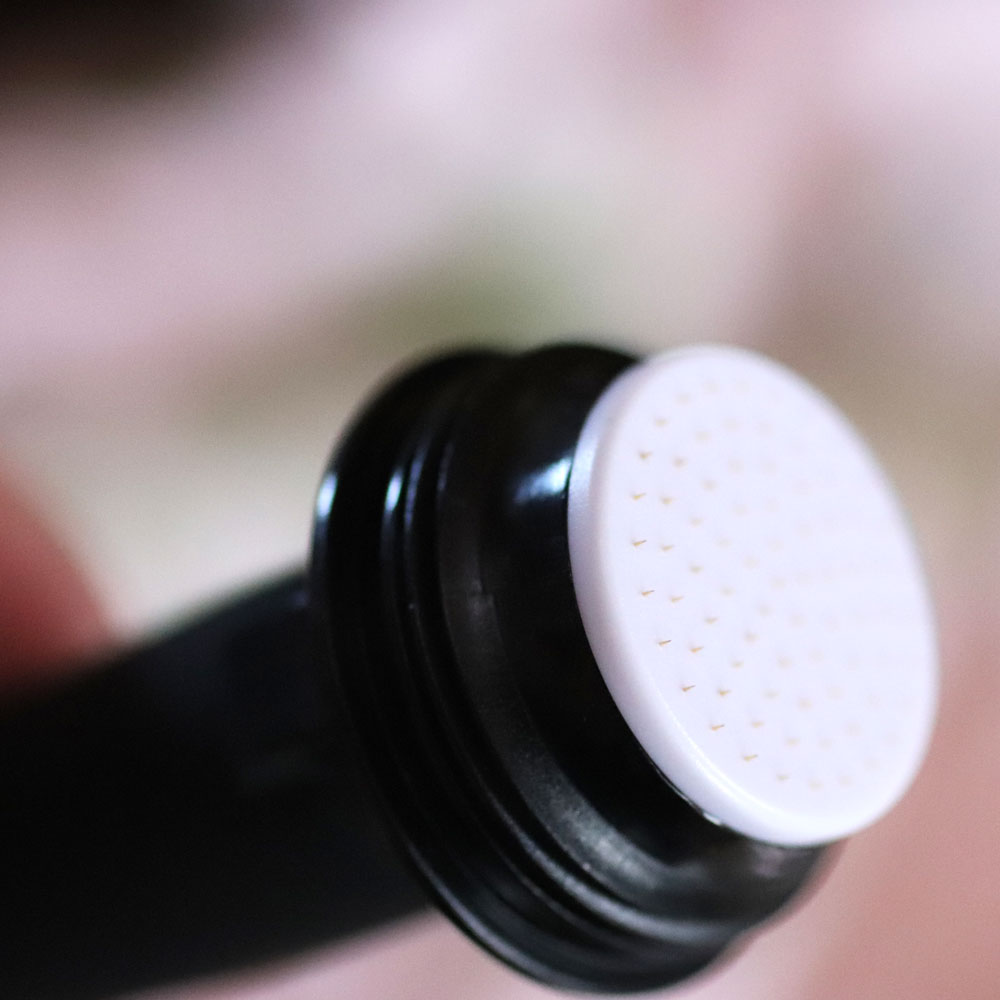 The Banisher 2.0 is a new and improved version of the home micro-needling tools you may have seen before. The old school versions are rollers with fine needles that you roll in several directions across your face. The problem with these outdated tools is that when you roll, the needles are going into your skin at angles, instead of directly in and out. If you are prone to scarring, that puts you at risk for tram track scars (from rolling too aggressively). The Banisher 2.0 doesn't have this risk, because you use it like a stamper – the needles go directly into your skin at a 90 degree angle. It seems so much better when you think about it!
You may have seen pictures of people getting professional micro-needling done with blood all over their faces. That is not going to happen with the Banisher 2.0. The Banisher uses 0.5 mm needles which are safe to use at home and may cause a bit of redness, but you shouldn't bleed. If you are bleeding, you are most likely being too aggressive with the tool!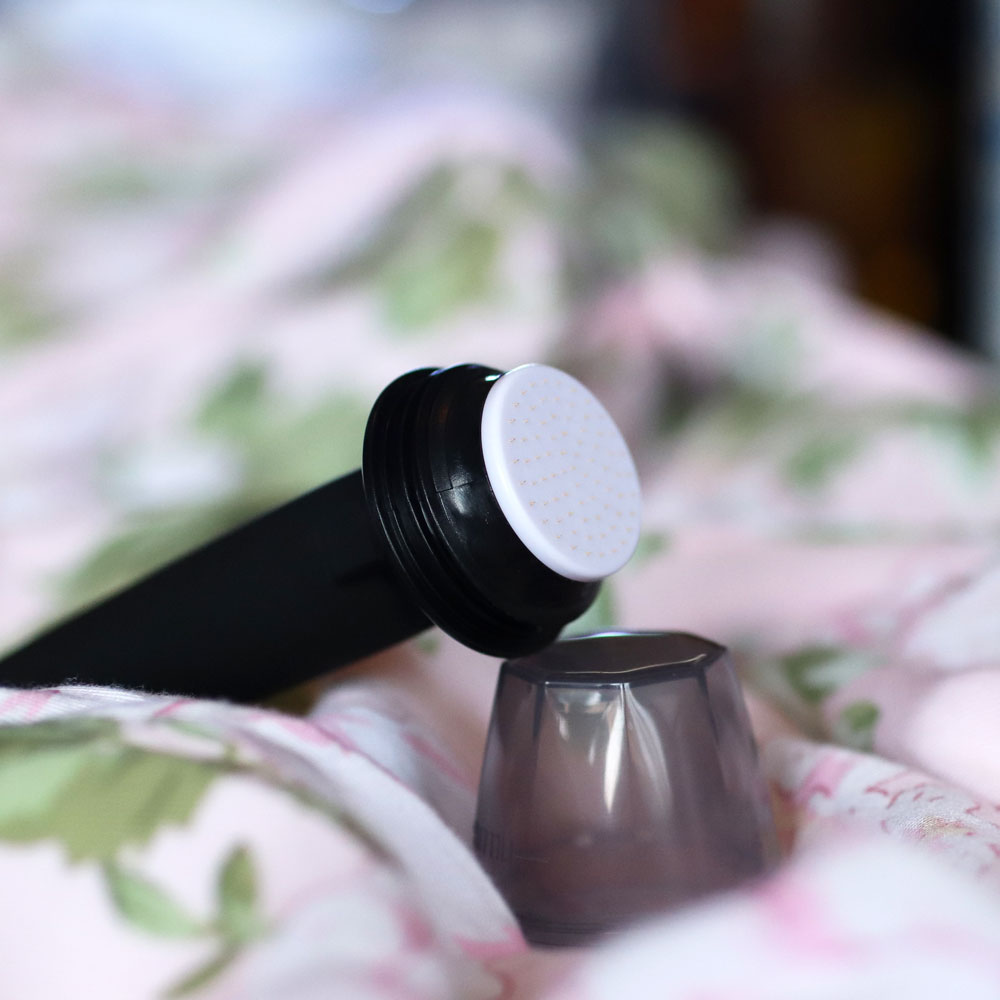 The Banisher 2.0 is the second iteration of Banish Skincare's micro-needling tool. The stamper is larger, and covers more area, and the titanium needles are coated in antibacterial 24K gold to promote collagen growth. The needles are very fine, and the irritation is minimal, so you can use them once per week. I found that there was some redness, but not much and it was gone by the next morning. One of the coolest features of this tool is actually the cap. It was designed for you to fill it up with alcohol before using, so you can be sure that you're not spreading bacteria around on your face!
In addition to acne scars, the Banisher 2.0 also treats fine lines and hyper-pigmentation. You only need to use it once per week. Here's how I used it: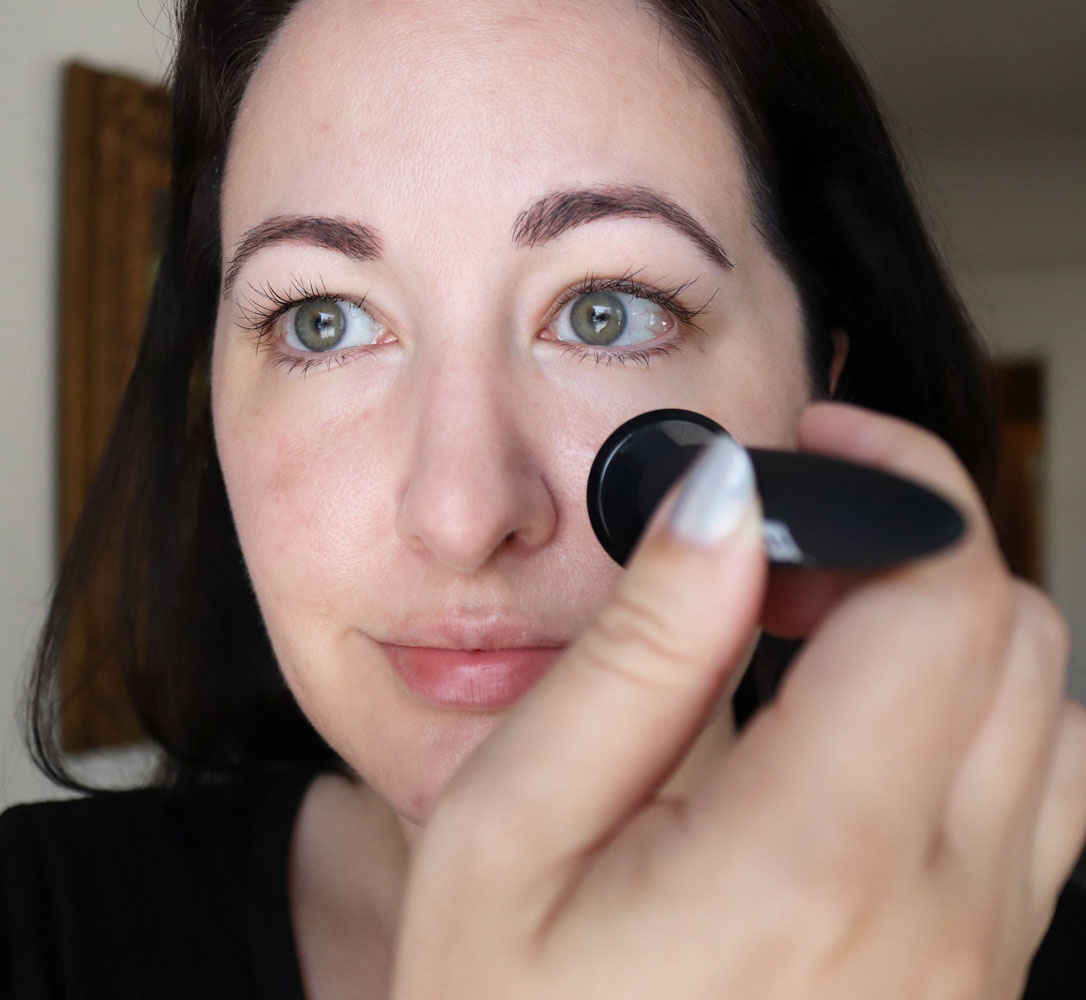 Step 1 – Add alcohol to the cap (up to the line) and allow to sit for 5 minutes. Remove the cap and let it sit for 2-3 minutes.
Step 2 – Press the Banisher GENTLY into your skin vertically (90 degree angle from the ground) – a simple press and remove – in and out – 4 to 5 times, rotating 90 degrees each time to make sure the needles hit different parts of the skin each time. Don't use the Banisher directly on active acne cysts – only use on old scars, lines, brown spots, etc.
Step 3 – Add Banish Oil (or a serum without any irritating, exfoliating ingredients or SPF). VERY IMPORTANT – do not use sunscreen, makeup or anything that could potentially sink into the skin and create discoloration (think of how a tattoo works…). Don't use anything irritating – no harsh stuff. If you can tolerate Vitamin C, I recommend only using the Banish products with this kit for best results. I did my Banisher treatments at night before bed, so I didn't have to worry about makeup or SPF until the next day. (But DO use SPF the next day as your skin will be recovering and you need to protect it.)
Step 4 – Clean the Banisher again with fresh rubbing alcohol (I use a little spray bottle for this but you can also add it directly to the cap). Discard the alcohol and twist cap closed to protect the needles and keep them clean.
The Banisher 2.0 is a great tool, but it is pricey ($69). You will need to replace it after about 10 uses. That being said, it's still MUCH cheaper than professional micro-needling (which can cost $200 – 700 per session depending on where you live) and there's no downtime (other than a tiny bit of redness which goes away in hours).
My super sensitive skin doesn't love Vitamin C (I've found I CAN use it as a spot treatment although not immediately after micro-needling), but it's a highly effective antioxidant that can really make a difference for your scars. So, if you are not sensitive to it, I highly recommend you try the Banish skincare products along with the Banisher. The starter kit is a great deal. Here's what comes in the Banish starter kit: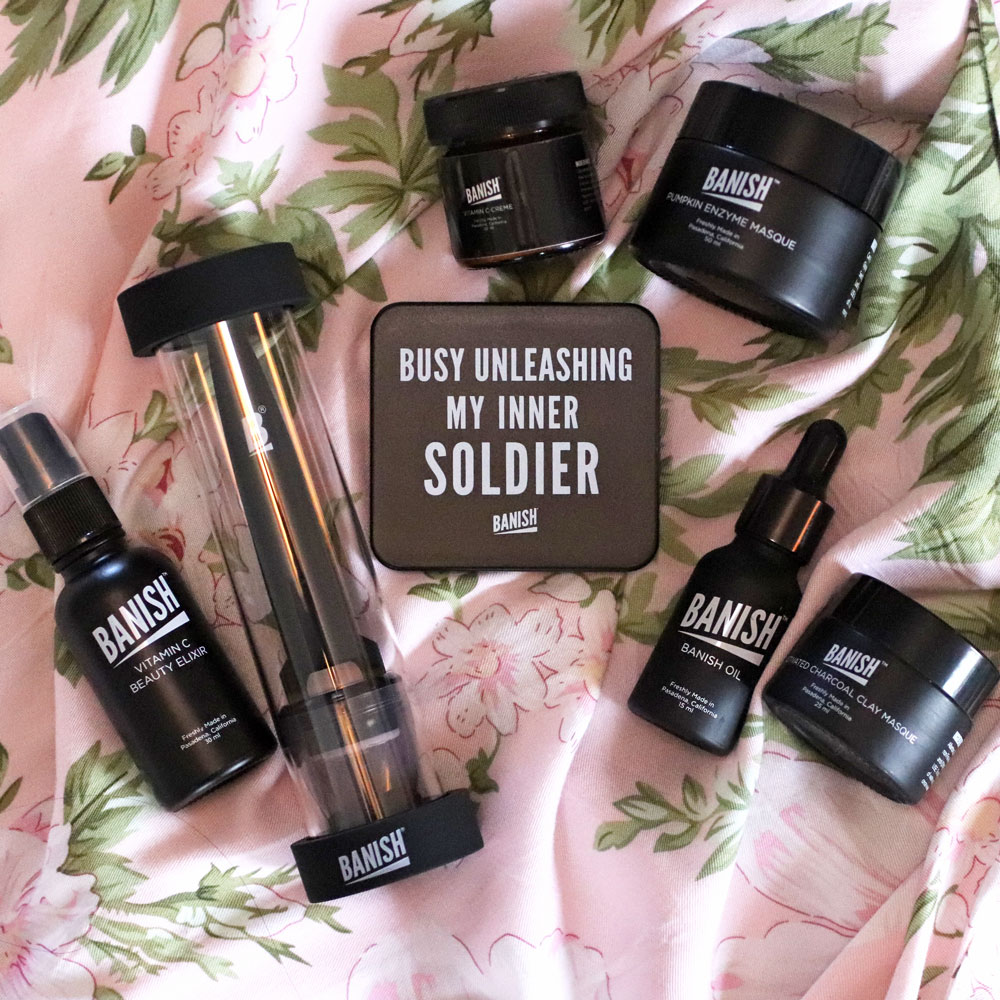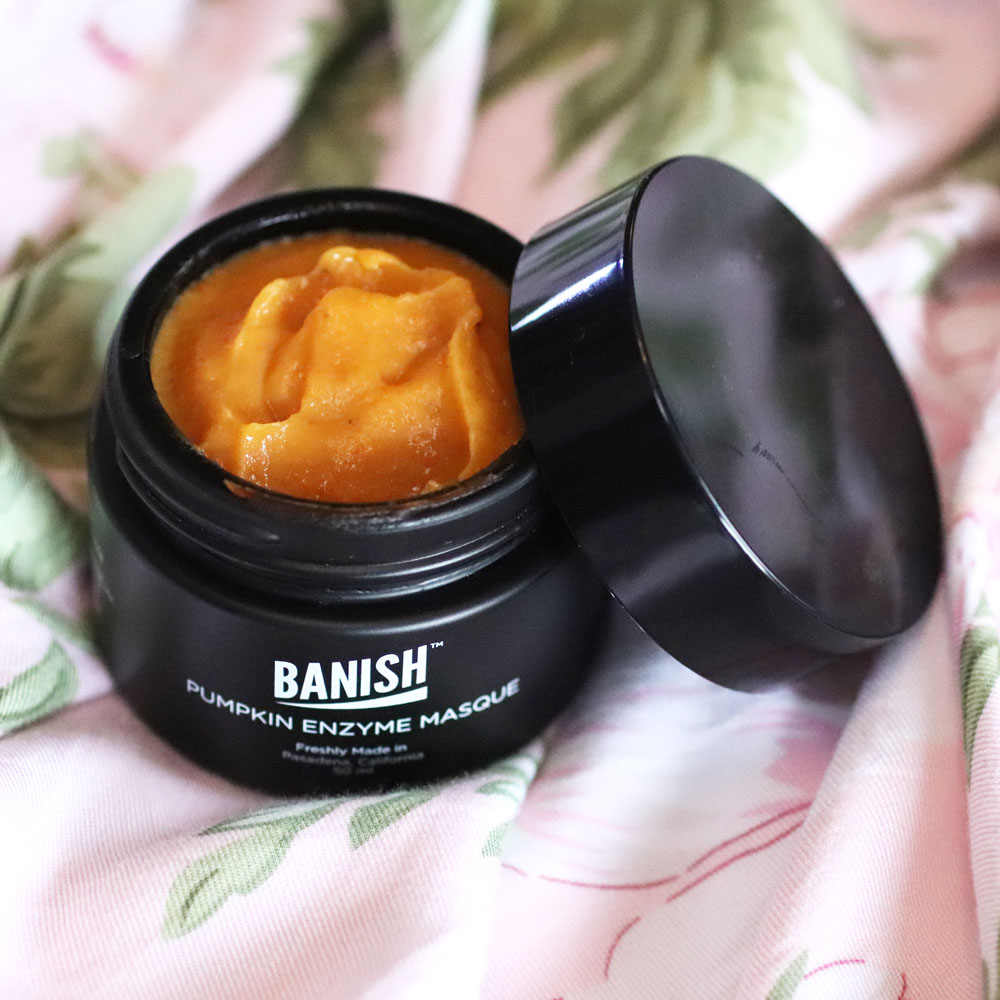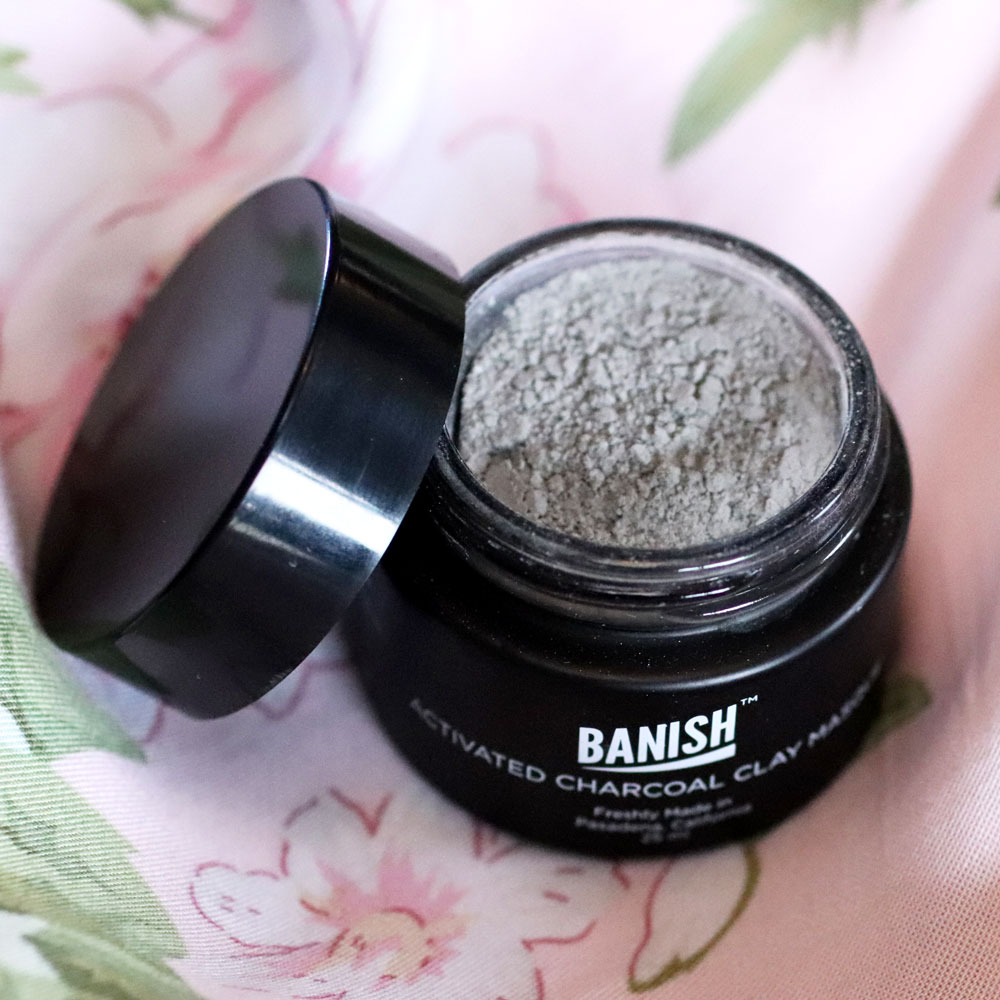 Banish Oil ( Vitamin C serum) – The signature product that creator, Daisy, made in her kitchen that started the whole #Banish Obsession! Made with the most potent form of Vitamin C: L-ascorbic acid. This type of Vitamin C is proven to improve radiance and texture.
Vitamin C Beauty Elixir – Spray whenever, wherever for a boost of vitamin C to add moisture back to your skin and awaken dull and tired looking skin.
Banisher 2.0 – Features gold plated titanium bristles which gives an additional collagen boost, a built in protective cap and cleaning container, and design that improves the pressure of the bristles.
Pumpkin Enzyme Masque – (my favorite!) Made out of real pumpkin and with the smell of pumpkin pie! Packed with AHAs and BHAs that are natural exfoliator, it sloughs off dead skin cells that revitalizes and improves the texture of your skin to reveal younger and healthier skin.
Activated Charcoal Clay Masque – Activated charcoal acts like a magnet to absorb oils and impurities. This powerful mask has the ability to absorb impurities up to 100 to 200 times its weight. Use this twice a week to deep clean pores, reduce appearance of enlarged pores, and control blemishes and oil production.
Vitamin C Creme – A skin repairing creme concentrated with 20% Vitamin C. Light hydrating creme that won't leave a heavy or greasy feel.
Here are my before and afters (after 7 weekly treatments over a period of just over a month and a half). So overall, I'm really impressed with the Banish line. I am starting to see my scars lighten, and fine lines are fading. It does take time, and you have to be consistent, but it works!